Hot Water Heater Replacement
Discover top-tier water heater replacement services in Birmingham, AL, with Armstrong Electrical. As a leading brand in electrical solutions, we prioritize providing reliable and efficient water heating systems for homes and businesses. Our skilled technicians are committed to ensuring you have access to hot water whenever you need it.
At Armstrong Electrical, we specialize in a variety of water heater solutions, including installation and replacement services. Upgrade to an energy-efficient model or opt for a quick and efficient water heater replacement with our expert assistance.
Choose from our range of water heaters, including tankless options for on-demand hot water, and storage tank water heaters for a steady supply. Our electric water heaters are designed with energy efficiency in mind, reducing utility costs while supporting eco-friendly practices.
Trust Armstrong Electrical for all your water heater needs in Birmingham, AL. Our dedicated team guarantees exceptional service, satisfaction, and comfort with every job we handle. Contact us today to experience reliable, energy-efficient, and seamless hot water solutions.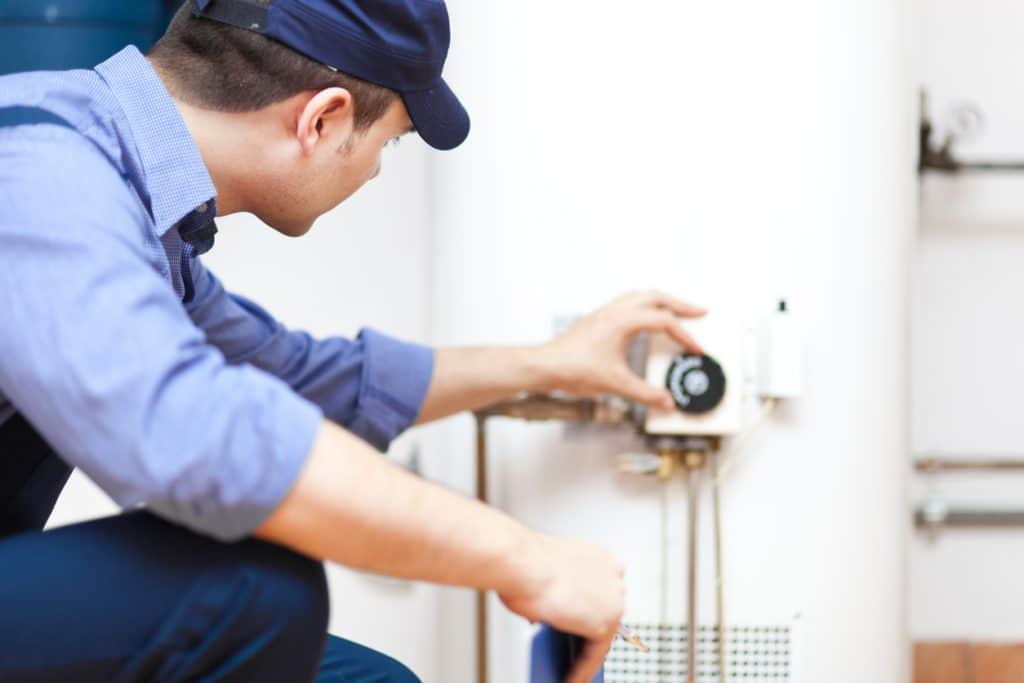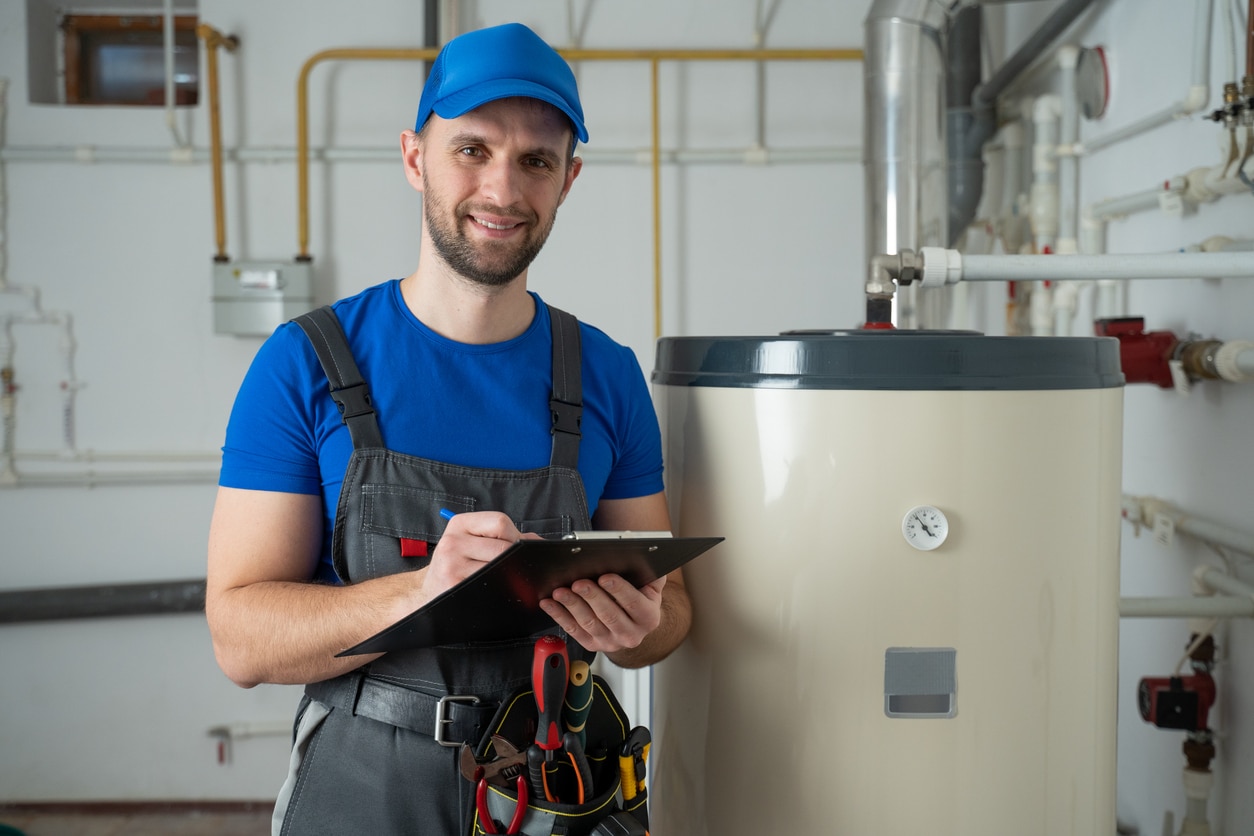 Hot Water Heater Installation in Birmingham
When it's time for a new water heater installation in Birmingham, look no further than our expert services. At Armstrong Electrical, we specialize in efficient and reliable hot water heater installations to meet your specific needs. Whether you're considering a gas water heater or an electric water heater, our skilled technicians have the expertise to get the job done.
Choosing the right water heater is crucial for your home's comfort and energy efficiency. Our team will guide you through the selection process, ensuring you find the perfect hot water heater that suits your requirements and budget.
With Armstrong Electrical, you can trust that your hot water heater installation will be carried out professionally and promptly. We prioritize customer satisfaction, and our commitment to excellence ensures that your new water heater will provide years of reliable hot water supply.
We Are Your Trusted Electrical Service Company
Armstrong Electrical is your trusted electrical service company. We have been serving the needs of residential and commercial clients throughout Birmingham, AL and the surrounding areas for years, and we pride ourselves on providing high-quality workmanship and exceptional customer service.
Our professional team of licensed and insured electricians are dedicated to ensuring that your electrical system is safe, reliable, and efficient. Whether you need a simple repair or a complex installation, we have the knowledge and expertise to get the job done right the first time.
We understand that electrical problems can be both frustrating and potentially dangerous. That's why we offer 24/7 emergency repair services for those unexpected electrical issues that can't wait.
Why Choose Us for Hot Water Heater Repair & Replacements
When it comes to hot water heater repair, Armstrong Electrical stands out as your trusted and reliable partner. Our team of experienced technicians is equipped with the knowledge and skills to address any issues with your water heater promptly and effectively.
Expertise in Gas and Electric Water Heaters:

Whether you have a gas water heater or an electric one, our experts have extensive experience in repairing both types. No matter the make or model, we've got you covered.

Prompt Response:

We understand the inconvenience of a malfunctioning water heater. That's why we prioritize prompt responses and quick turnaround times to get your hot water supply back on track as soon as possible.

Quality Repairs:

At Armstrong Electrical, we believe in doing the job right the first time. Our team uses high-quality replacement parts and follows industry best practices to ensure lasting and reliable repairs.

Transparent Pricing:

We provide upfront and transparent pricing, so you know exactly what to expect before we start any repairs. No hidden fees or surprises!

Customer Satisfaction:

Your satisfaction is our ultimate goal. We strive to provide exceptional service and ensure you are delighted with the results of our hot water heater repair services.
Don't let a faulty water heater disrupt your daily routine. Choose Armstrong Electrical for reliable, efficient, and professional hot water heater repairs. Contact us today, and let our experts restore your hot water supply to its optimal condition.
Electrical Heating
Electrical Repairs
Appliance Installation
Electrical Inspections
Light Fixture Installation
Home Automation Installation
Landscape Lighting Installation
Water Heater Replacement
In-Floor Heating Installation
Hot Tub & Sauna Electrical Services
Generator Service
Upgrade or Replace Electrical Outlets
Upgrade or Replace Electrical Panel
Detect Faulty Wiring and Rewiring
24/7/365 Emergency Electrical Service
FAQs About Hot Water Heater Replacement & Installation
When is it time to replace my hot water heater?
Several signs indicate the need for a replacement. If your water heater is over 10-15 years old, has frequent breakdowns, produces rusty or discolored water, or lacks energy efficiency, it's likely time for a replacement.
What are the benefits of upgrading to a tankless water heater?
Tankless water heaters provide on-demand hot water, eliminating the need for a storage tank. They offer higher energy efficiency, longer lifespan, and take up less space, making them an excellent choice for those seeking continuous hot water and reduced utility bills.
Can I switch from an electric to a gas water heater (or vice versa)?
Yes, it is possible to switch from an electric to a gas water heater or vice versa. However, it may require adjustments to your plumbing and electrical or gas supply. It's best to consult a professional plumber to ensure a smooth and safe transition.
How long does a hot water heater installation typically take?
The duration of installation depends on various factors, such as the type of water heater and the complexity of the installation. On average, it may take a few hours to a full day to complete the process.
What maintenance does a new water heater require?
Regular maintenance is essential to prolong the lifespan and efficiency of your water heater. Flushing the tank annually, checking the pressure relief valve, inspecting for leaks, and adjusting the temperature are some basic maintenance tasks you should perform.
Contact Armstrong for all Your Hot Water Heater Needs Today
For a hassle-free hot water heater replacement and installation process, trust Armstrong Electrical. Our experienced team can address all your concerns and ensure a smooth transition to a reliable and efficient hot water system. Contact us today for top-notch service and solutions.
 

Residential Electrical Expertise
Whenever you need electrical services in your home, Armstrong Electrical Contractors in Birmingham has the expertise to handle it with speed and superior experience. Our expert electricians provide a variety of residential electrical services, including: 
  Electrical repair
  Performing electrical inspections
  Electrical heating
  Installing in-floor heating
  Installing new light fixtures
  Installing home automation
  Installing landscape lighting
  Appliance installation
  Hot tub & sauna electrical services
  Water heater replacement