According to recent data from the National Fire Protection Association (NFPA), a house fire is reported every 93 seconds. Electrical malfunction is one of the top causes of house fires. Short circuits or faulty wiring installation can lead to life-altering tragedies—but you have the power to prevent them.
Electrical inspections are a vital part of ensuring safety and functionality in homes and businesses across Alabama. These inspections encompass a thorough assessment of the electrical systems in a chosen building to ensure they meet all necessary codes and standards, which can help prevent electrical fires, electrocution, and other hazards.
Armstrong Electrical keeps businesses and households safe by providing quality electrical inspection services in central Alabama. Read on below to learn more about why electrical inspections are important and what they involve.
To schedule an electrical inspection from the pros at Armstrong Electrical, please contact us ASAP.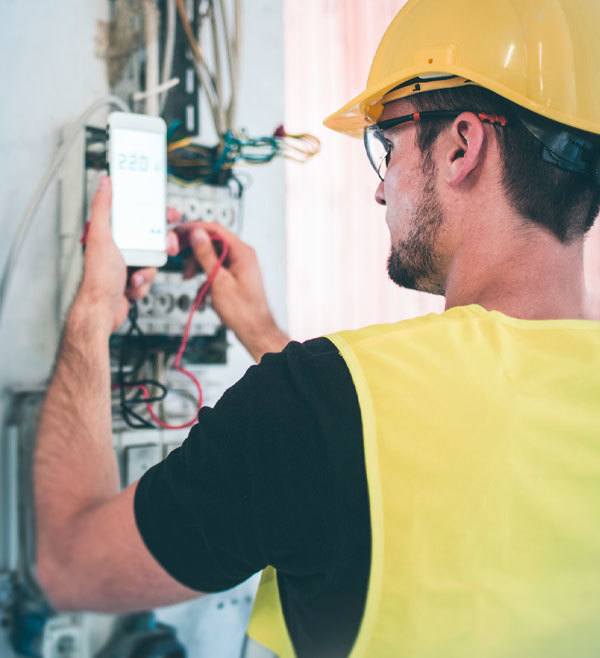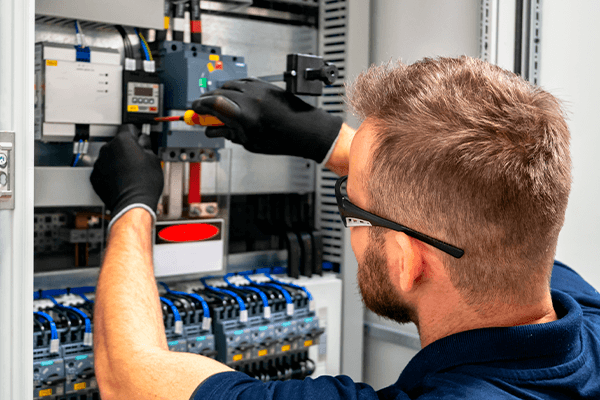 Why Are Electrical Inspections Important?
Electrical inspections are important for many reasons.
First, inspections can identify potential electrical hazards before they become a serious problem. Electrical fires are a common cause of home and business fires, and many of these fires can be prevented through routine electrical inspections.

Second, inspections ensure that the electrical systems in a building are up to code, safe, and meet the necessary standards. This is important for both safety and legal reasons, as failure to comply with electrical codes can result in fines, legal action, and even loss of insurance coverage. Due to this, an electrical inspector should review the electrical wiring of any new construction projects before a building is actually inhabited or otherwise in use.

Finally, inspections can help identify outdated or defective equipment/appliances and other areas to improve energy efficiency, saving money on electricity bills over time.
If you notice something wrong with your system, give our 24/7 emergency electrical repair specialists a call so we can quickly resolve the issue for you.
What Does an Electrical Inspection Include?
An electrical inspection is a comprehensive assessment of the electrical systems in a building conducted by a licensed electrician who knows what to look for. This assessment includes:
A visual inspection to ensure all electrical components—including the main service panel, subpanels, wiring, outlets, and switches—are securely fastened

Checking for any signs of damage, wear and tear, or corrosion

Ensuring the meter logs the correct wattage

Ensuring the appropriate number of surge protectors, wire conductors, and proper circuits are being used

Testing the voltage, amperage, wire gauge, and circuit breakers to make sure they are within the appropriate range

Testing the grounding and bonding systems, including ground-fault circuit interrupters (GFCIs)

Testing carbon monoxide detectors, smoke alarms, and fire alarms

Assessing cable anchoring, outlets, and switch height
Once the final inspection is complete, the inspector provides a detailed report of their findings. This report will include any areas of concern, recommendations for future electrical work, repairs, or upgrades, and an overall assessment of the electrical system's safety and functionality.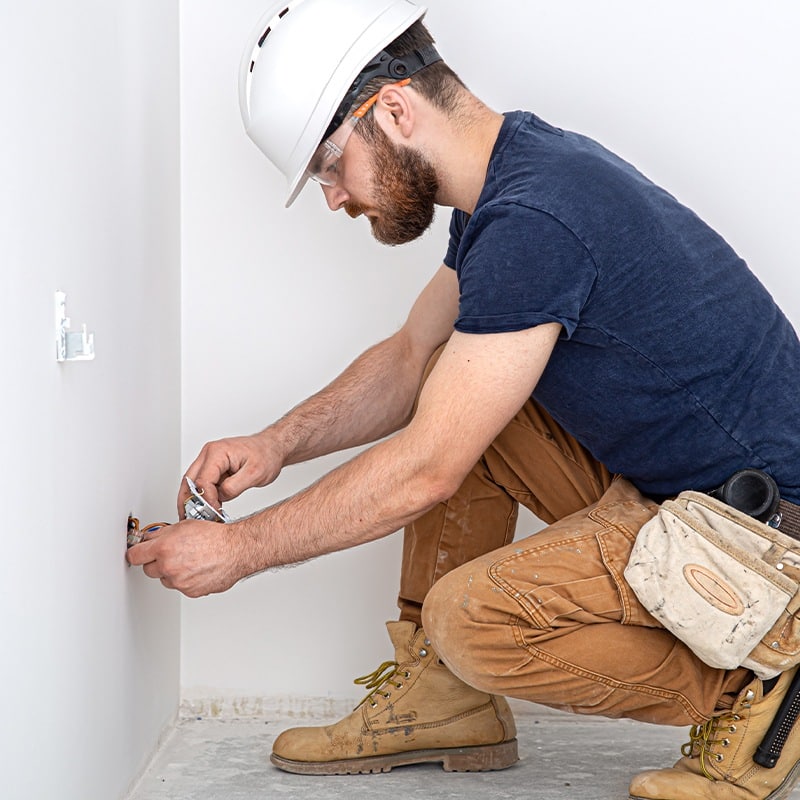 Armstrong Electrical Company's Inspection Services and Electrician Services
As a reputable and reliable electrical contractor serving central Alabama, Armstrong Electrical helps the local community safely maintain electrical power in residential and commercial spaces.
In addition to electrical inspection services, Armstrong Electrical offers a wide range of other electrical services, including repairs, installations, and upgrades. Our team of highly trained and experienced electricians is committed to providing the excellent service that makes us a household name.
Electrical Heating
Electrical Repairs
Appliance Installation
Electrical Inspections
Light Fixture Installation
Home Automation Installation
Landscape Lighting Installation
Water Heater Replacement
In-Floor Heating Installation
Hot Tub & Sauna Electrical Services
Generator Service
Upgrade or Replace Electrical Outlets
Upgrade or Replace Electrical Panel
Detect Faulty Wiring and Rewiring
24/7/365 Emergency Electrical Service
Whether you want to upgrade your home's ceiling fans, install motion detectors or security systems, or just ensure your electrical panel is in fine working order, our professional electricians and electrical contractors can help! 
If you have any questions about our residential electrical services or commercial electrical services, give us a call today at 205.855.2719.
Keep Your Business or Home's Electrical System Safe and Efficient with a Thorough Inspection from Armstrong Electrical
Electrical inspections are an important aspect of ensuring safety and functionality in homes and businesses. No matter how small they might seem, electrical issues should never be taken lightly. It's crucial to catch small electrical issues before they become expensive problems.
With over 50 years of combined experience, Armstrong Electrical Company offers comprehensive electrical inspection services in central Alabama. If a problem is uncovered during an inspection, we can also quickly perform any electrical repair you may need. We understand just how important your electrical system is to the overall function, safety, and efficiency of your Alabama home or business, and we value the trust you are placing in us when you hire us to service your property.
Experience the quality service that's made Armstrong Electrical one of the most trusted names in emergency electrical repairs for Birmingham, AL customers. Contact us today to schedule an inspection from a professional electrician, and ensure the safety of your home or business for years to come.
Common Electrical Inspection FAQs
What does an electrical inspection involve?
An electrical inspection typically involves a licensed electrician visiting your home or property to inspect your electrical system, including your wiring, outlets, switches, and electrical panels. The electrician will check for any signs of damage, wear, or other issues that could pose a safety hazard, and may also test your electrical system to ensure it is functioning properly.
Why do I need an electrical inspection?
An electrical inspection can help identify potential safety hazards in your home or property, such as outdated wiring, overloaded circuits, or improperly installed electrical components. By addressing these issues, you can reduce the risk of electrical fires, electrical shocks, and other hazards.
How often should I schedule an electrical inspection?
The frequency of electrical inspections can vary depending on several factors, such as the age of your home or property, the condition of your electrical system, and your usage patterns. As a general guideline, it is recommended that homeowners schedule an electrical inspection at least once every 10 years, or more frequently if you have an older home or notice any signs of electrical problems.
What are some common issues found during an electrical inspection?
Some common issues found during an electrical inspection include outdated or damaged wiring, overloaded circuits, improperly installed electrical components, and inadequate grounding. These issues can be dangerous and should be addressed promptly by a licensed electrician.
How can I prepare for an electrical inspection?
To prepare for an electrical inspection, make sure your electrical panel is easily accessible and that all electrical components are turned on. Also, be prepared to answer any questions the electrician may have about your electrical usage patterns, such as the number of people living in your home or the types of electrical appliances you use.
 

Residential Electrical Expertise
Whenever you need electrical services in your home, Armstrong Electrical Contractors in Birmingham has the expertise to handle it with speed and superior experience. Our expert electricians provide a variety of residential electrical services, including: 
  Electrical repair
  Performing electrical inspections
  Electrical heating
  Installing in-floor heating
  Installing new light fixtures
  Installing home automation
  Installing landscape lighting
  Appliance installation
  Hot tub & sauna electrical services
  Water heater replacement